RED CROSS
BLOOD DRIVE
NOVEMBER 30, 2018
WCHS
sponsored by
WEBSTER COUNTY HEALTH DEPARTMENT
9:00 am - 3:00 pm
PUBLIC FOOD HANDLERS CLASS
December 13, 2018
WEBSTER COUNTY HEALTH DEPARTMENT
1:00 PM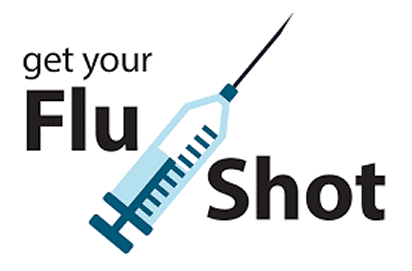 FLU SHOTS AVAILABLE
WEBSTER COUNTY HEALTH DEPARTMENT
(304)847-5483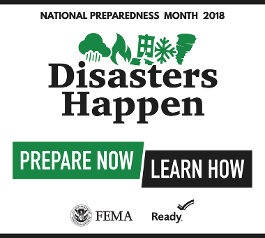 National Preparedness Month
National Preparedness Month (NPM), recognized each September, provides an opportunity to remind us that we all must prepare ourselves and our families now and throughout the year. This NPM will focus on planning, with an overarching theme: Disasters Happen. Prepare Now. Learn How.
Take time to learn lifesaving skills − such as CPR and first aid, check your insurance policies and coverage for the hazards you may face, such as flood, earthquakes, and tornados. Make sure to consider the costs associated with disasters and save for an emergency. Also, know how to take practical safety steps like shutting off water and gas.
The devastating hurricanes and wildfires of 2017 reminded the nation of the importance of preparing for disasters. Often, we will be the first ones in our communities to take action after a disaster strikes and before first responders arrive, so it is important to prepare in advance to help yourself and your community.
"2018 WALKING WEBSTER COUNTY"
PLEASE JOIN US!!!!
WHAT: A SIX WEEK WALKING PROGRAM
WHEN: MONDAY, APRIL 2 – MONDAY, MAY 14, 2018
WHERE: ANYWHERE CONVENIENT FOR YOU
WHO: YOU!!!!!
HOW: PLEDGE TO WALK 30/MIN. DAY FOR 5/DAYS PER WEEK DURING THIS 6 WEEK PERIOD. MORE INFO AVAILABLE by calling 847-5483 or @ www.webstercountyhealthdepartment.com
*Pedometers available for the first 150 people who sign up.
*Water bottles available for the first 50 people who stop by the Health Department to sign up.
(Sponsored by the Webster County FRN and a grant through the Snowshoe Foundation)

2018 Walking Log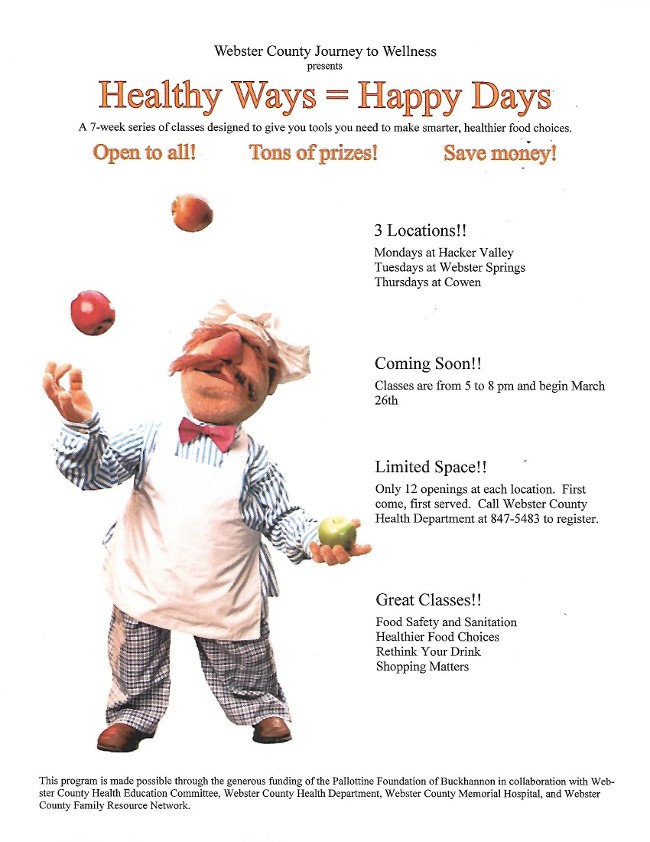 BE A VOLUNTEER!
The Webster County Health Department and the WV Responder Emergency Deployment Information (WVREDI) program are recruiting volunteers to assist in the preparation of and trainings for actual emergency events. Although you would not be needed frequently, volunteer involvement is a crucial part of our survival success. Deployment is never mandatory and of course you choose your participation level.
Experience in the following fields would be helpful but are not required;
HAZMAT, Sanitarian, EMT/Paramedic, Pharmacist, Pharmacy Tech, Accounting, CDL License, Electrician, First Aid/CPR, Nursing, Physician's Assistant/Nurse Practitioner or a Physician.
There are no age limitations. If you can follow directions, you can be a volunteer.
Most liability insurance policies maintained by Local Health Departments cover both the employee and any volunteers working at the direction of the Health Department. Volunteers are covered just like employees for their "good faith" efforts to help.
As a WVREDI volunteer you and your immediate family members would be given priority for receiving medication in case of an epidemic event. Also, special trainings and supplies are offered to those who enroll. You can register your information online at www.wvredi.org or call Kathie at the Webster County Health Department for more information. (304)847-5483.
WE NEED YOUR HELP!!
.
THE NEED IS GREAT!
Every 10 minutes someone new is added to the national organ transplant list. Nearly 500 West Virginians are waiting for a life-saving organ transplant, and thousands more are in need of a tissue or cornea transplant. 119,000 People are waiting for an organ transplant in the U. S. 22 People die each day for lack of an available organ transplant. Make a decision and help save a life today. For more information on becoming an organ donor call the Webster County Health Department at (304)847-5483
Patient Guide to Annual Wellness
WV Tobacco Quitline 1-800-Quit-Now (1-877-966-8784)
Smoking kills more Americans than homicides, suicides, car wrecks, fires, alcohol use, drug use, HIV, and AIDS combined. If interested in quitting please call the Tobacco Quitline listed above.