PUBLIC FOOD HANDLERS CLASS
February 14, 2019
Webster County Health Department
1:00 PM
questions (304)847-5483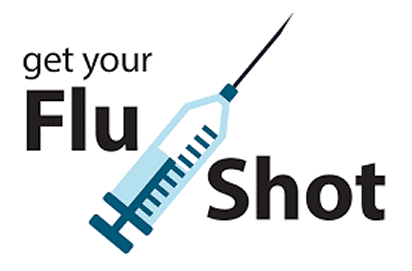 FLU SHOTS AVAILABLE
WEBSTER COUNTY HEALTH DEPARTMENT
(304)847-5483
BE A VOLUNTEER!
The Webster County Health Department and the WV Responder Emergency Deployment Information (WVREDI) program are recruiting volunteers to assist in the preparation of and trainings for actual emergency events. Although you would not be needed frequently, volunteer involvement is a crucial part of our survival success. Deployment is never mandatory and of course you choose your participation level.
Experience in the following fields would be helpful but are not required;
HAZMAT, Sanitarian, EMT/Paramedic, Pharmacist, Pharmacy Tech, Accounting, CDL License, Electrician, First Aid/CPR, Nursing, Physician's Assistant/Nurse Practitioner or a Physician.
There are no age limitations. If you can follow directions, you can be a volunteer.
Most liability insurance policies maintained by Local Health Departments cover both the employee and any volunteers working at the direction of the Health Department. Volunteers are covered just like employees for their "good faith" efforts to help.
As a WVREDI volunteer you and your immediate family members would be given priority for receiving medication in case of an epidemic event. Also, special trainings and supplies are offered to those who enroll. You can register your information online at www.wvredi.org or call Kathie at the Webster County Health Department for more information. (304)847-5483.
WE NEED YOUR HELP!!
.
THE NEED IS GREAT!
Every 10 minutes someone new is added to the national organ transplant list. Nearly 500 West Virginians are waiting for a life-saving organ transplant, and thousands more are in need of a tissue or cornea transplant. 119,000 People are waiting for an organ transplant in the U. S. 22 People die each day for lack of an available organ transplant. Make a decision and help save a life today. For more information on becoming an organ donor call the Webster County Health Department at (304)847-5483
Patient Guide to Annual Wellness
WV Tobacco Quitline 1-800-Quit-Now (1-877-966-8784)
Smoking kills more Americans than homicides, suicides, car wrecks, fires, alcohol use, drug use, HIV, and AIDS combined. If interested in quitting please call the Tobacco Quitline listed above.